240th AHC Members Today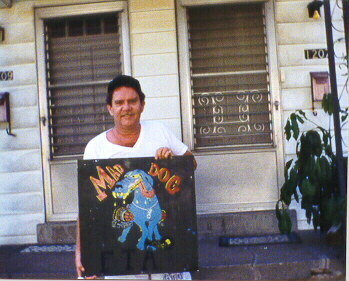 Michael DeAngelis, aka "Fat Chance," Doorgunner on Mad Dog Gunship 204 and 502. Michael was at the 1997 and 1999 Reunion for the 240th AHC.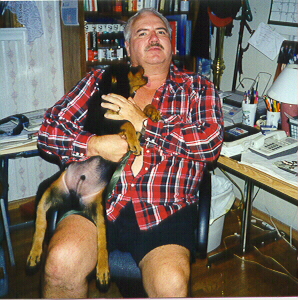 Here is Tom Schuckman and his buddy, Sam.
Tom was a doorgunner in the Greyhounds, White Flight, 1969-70.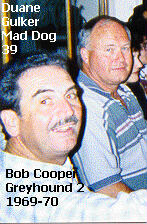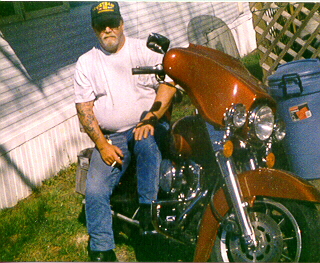 Here's Dave DeWitt, Easter Sunday, 1999.
Dave flew on a Mad Dog Hog in 1968 and now rides a Harley Hog in 1999.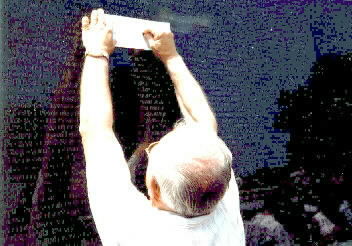 SFC Lowell Edwards, Flight Operations Sergeant, taking time to remember a fallen comrade at The Wall, first 240th Reunion, Memorial Day 1997.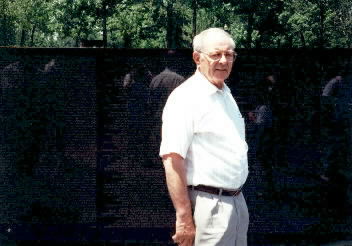 SFC Lowell Edwards at The Wall, Memorial Day 1997.




Captain Danny Spitzer, Greyhound 3, 16, 26, Kennel Keeper 6 and Mad Dog 6, is on the left in this photo and spent 26 months in the 240th AHC. That's Major Arch Riggenberg on the right, Greyhound 6 from March to September of 1969. Major Riggenberg flew Cobra Gunships during his first tour in Vietnam.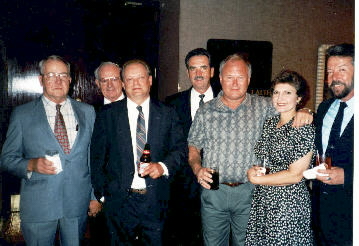 L to R: Ray Trott, Kennel Keeper 1, 1969-70; Lowell Edwards, Flight Ops Sgt., 69-70; Willie Mittelstadt, Mad Dog 34, 1970; Bob Cooper, Greyhound 2, 1969-70; Duane Gulker, Mad Dog 39, 1969-70; Marvene Gulker; Gary Rolfe, Mad Dog 36, 1970.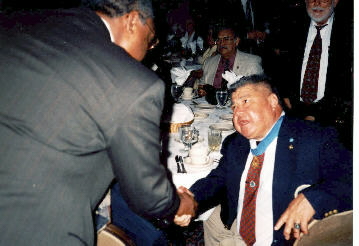 CMOH Recipient and guest of honor, MSG. Roy P. Benavidez, at the 1997 240th AHC Reunion. MSG. Benavidez passed away in 1998 but the memory of May 2, 1968, involving him and the 240th AHC will live forever.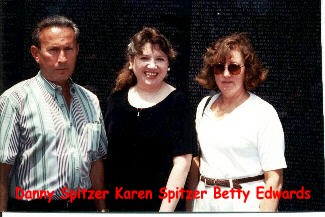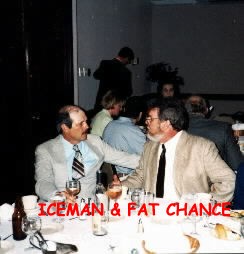 Merle 'Iceman' Thompson and Mike 'Fat Chance' DeAngelis, reuniting after 27 years. Merle and Mike flew many a mission together in Mad Dog Gunship 204.


240th Members Today, Page Two
Mad Dogs, Kennel Keepers, Greyhounds