PHOTOS OF CW2 BOB COOPER, GREYHOUND 2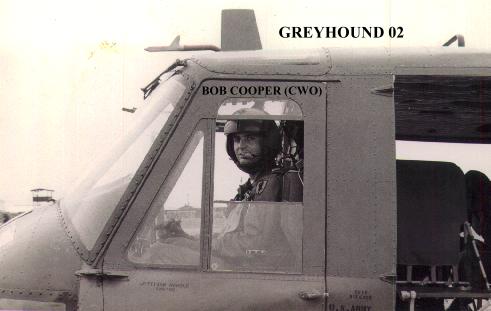 Greyhound 2, CW2 Bob Cooper behind the controls of
the C & C ship getting ready for a mission.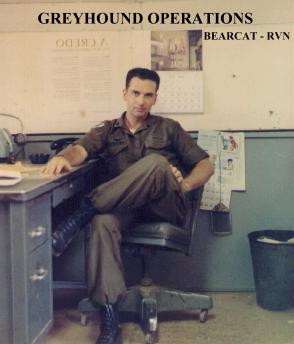 CW2 Bob Cooper flew with the 240th AHC from Dec. 1969 to Dec. 1970. Coop flew with "White Flight" about 1 1/2 months, flew a time or two with the Mad Dogs and the rest of his flight time was flying C & C. Greyhound 2, Bob Cooper ended up with 1102 flight hours over the "friendly" skies of South Vietnam.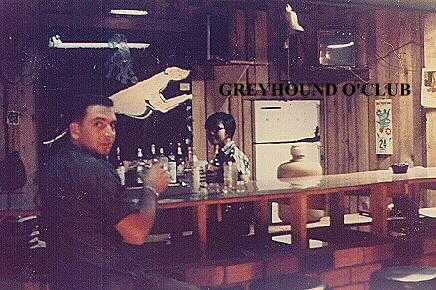 Greyhound O' Club. CW2 Bob Cooper, Greyhound 2, enjoying a "cool one" after a long day at the controls of the C & C ship.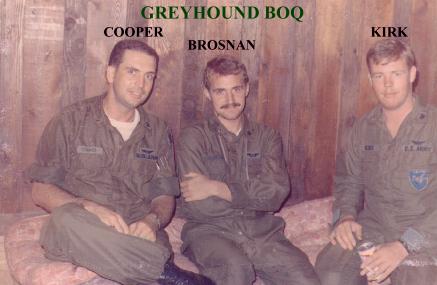 Greyhound BOQ. 240th AHC Pilots. Bob Cooper, Brosman and Kirk, "mugging" for the camera.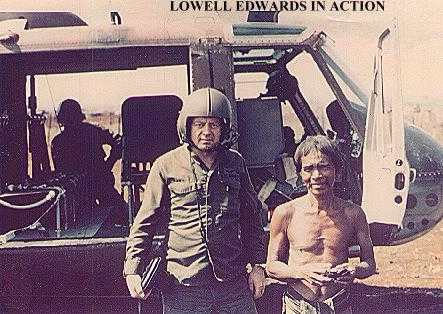 SFC Lowell Edwards, Flight Operations Sergeant, flying one of his many missions with C & C Pilot, CW2 Bob Cooper. Here SFC Edwards is reunited with his "twin" brother!

MAD DOGS, GREYHOUNDS, KENNEL KEEPERS