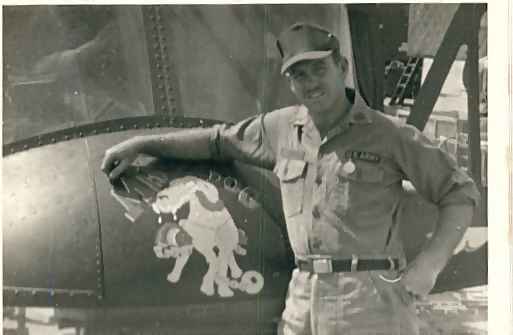 Here's Robert Cook with the 240th AHC at Bearcat, Republic of South Vietnam in 1967. The Greyhound and Mad Dog crews render a salute of respect and admiration to Robert and all the men that ever served in the Kennel Keepers of the 240th from Texas in 1966 until the 240th stood down at Bearcat, Republic of South Vietnam in 1971. The men of the Kennel Keepers worked long and hard hours and their dedication and professionalism, to make the 240th Flight Platoon's choppers always airworthy, were instrumental in saving many a Greyhound and Mad Dog life.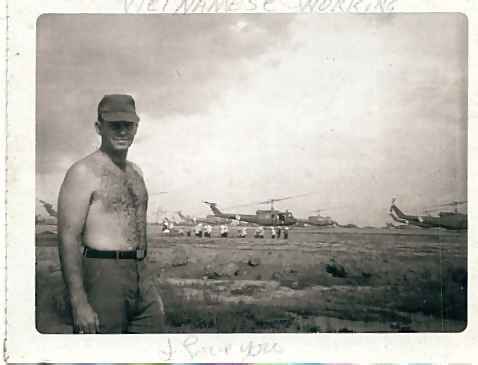 This is another picture of Robert Cook with the choppers of the 240th AHC, when the company was part of the 214th CAB, in the background. As Robert says on the picture, Vietnamese working. I bet Robert is watching the Vietnamese workers and making sure they aren't pacing off the landing field for a night VC mortar or rocket attack!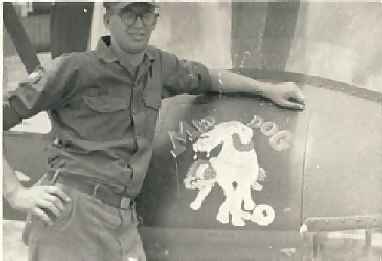 This is Larry Long, fellow Kennel Keeper with Robert Cook. Looks like Larry was working on one of the Mad Dog Gunships. The Greyhound and Mad Dog crews sure kept our Kennel Keeper personnel busy. Not only were guys like Larry and Robert excellent mechanics, they did nice real nice body work when patching up bullet holes on the SLICKS and GUNS. The men in the Kennel Keepers would often volunteer, on their well deserved days off which were few and far between, to fly combat assaults.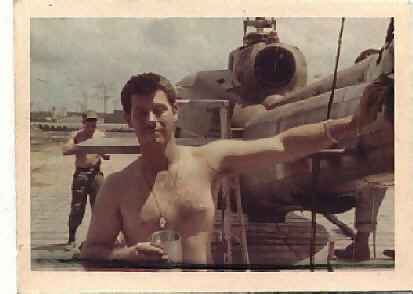 Here's a picture of another Kennel Keeper, Ralph Tarka. A lot of the guys in maintenance worked without wearing their shirts because of the heat and humidity. After a year or more working at Bearcat, these guys came home with a pretty good tan.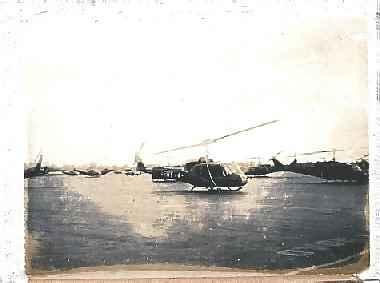 Here's the flightline for the 240th AHC at Bearcat, early 1967. Robert said he was the first Specialist 5 and the first night crew NCOIC.